Travels to my Elephant 11
Travels to my Elephant is back.
The event will see rickshaws replaced with Gujarati Chagda bikes and take racers on another epic journey across India to continue to shine a multi-coloured spotlight on the Asian elephant's plight.
 If you're interested in taking part in this race please email nieta@elephant-family.org
Follow our journey on Instagram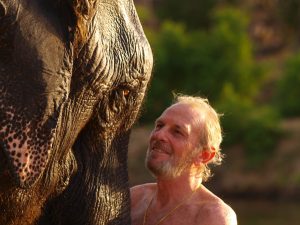 Travels to my Elephant is inspired by Elephant Family's late founder and passionate  conservationist, Mark Shand, and his best-selling book, Travels on my Elephant.
The campaign aims to raise a total of £1 million, which will go towards securing a series of pioneering elephant corridors in Asia and other Elephant Family projects.
 Don't forget to include us in your tweets … #travelstomyelephant