The 2017 Journey
Travels to My Elephant II brings together explorers, wildlife lovers, entrepreneurs and philanthropists with a taste for the extraordinary. At the start of November a team of 101 adventurers will navigate the back roads of Rajasthan, northern India in a fleet of Royal Enfields, Gujarati Chagdas and Ambassadors to raise £1m for Asia's endangered elephants.
Pit-stops, pujas and desert parties pepper the 500km route which is by no means a straight forward exercise. Speed is no way to win this race. It is a test of agility, wit and character.
The finish line awaits in the pink city of Jaipur where a herd of brightly painted elephant sculptures herald the end of the adventure and symbolise a giant thank you on behalf of Asia's endangered elephants.
To hear more contact nieta@elephant-family.org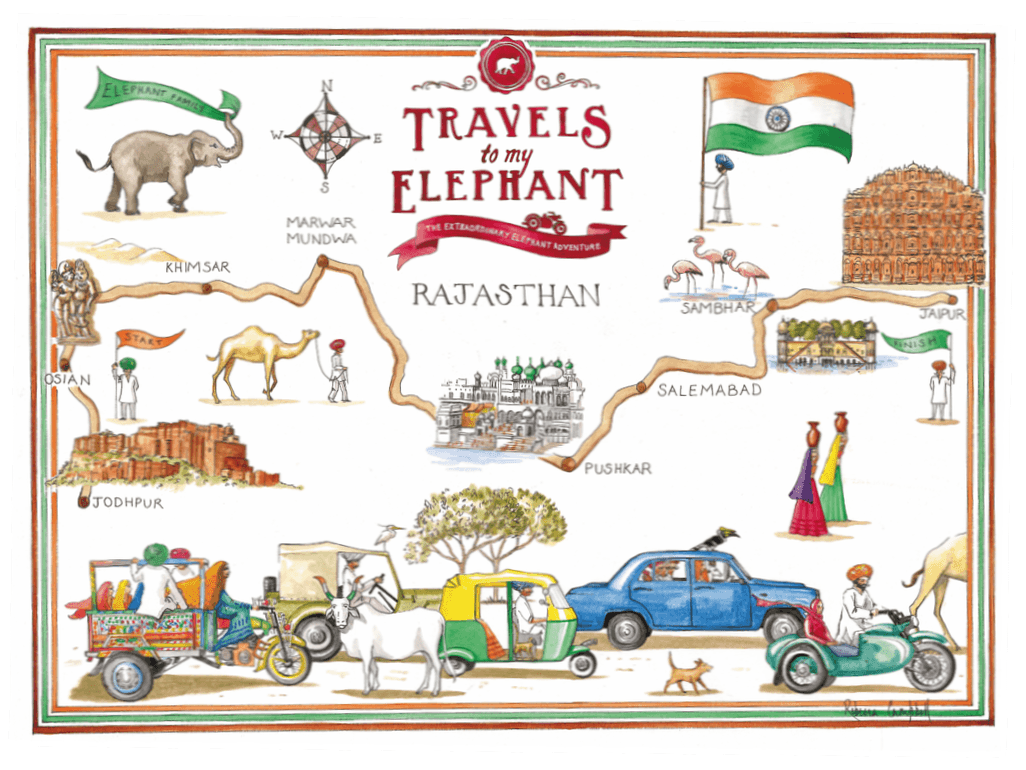 "Travels to my Elephant is an insane, magical, crazy adventure. When I travelled to meet Tara in 1997 it was my very own magical mystery tour and one of the great moments of my life. What a be-fitting way to celebrate a man who did so much for these animals!"
Goldie Hawn