Brought to you by Elephant Family and The Quintessentially Foundation, Travels To My Elephant has welcomed many intrepid explorers on this epic journey across London and India.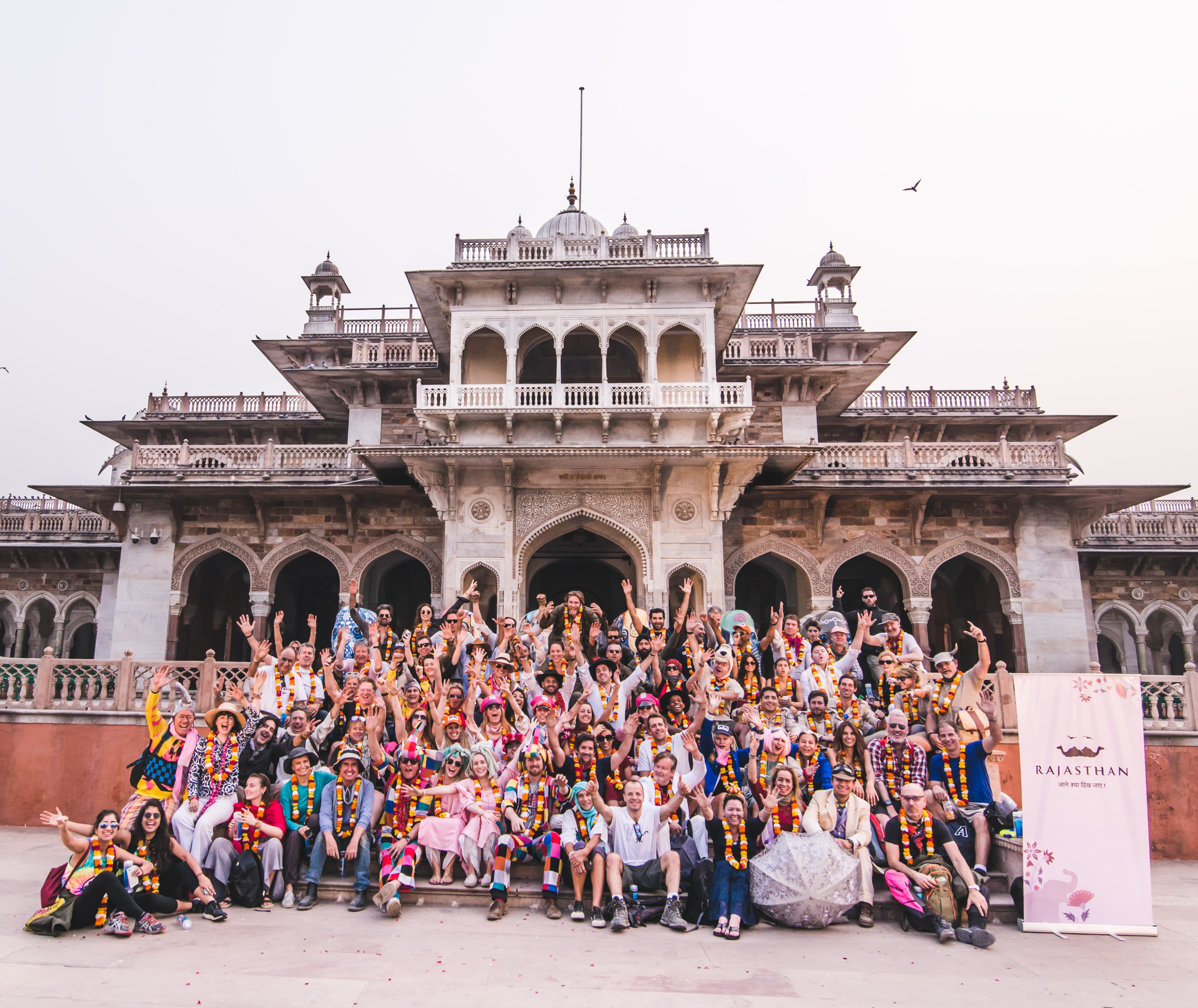 "The beauty of riding across India is the way you interact with the country. At the end of the day, this isn't really a race. Everybody stops and enjoys the surprises along the road. The best part of the 2015 journey was the reaction we received from kids as we drove through town, and when we stopped to chat and have tea with the locals."
The Magical Mystery Tourists
Karen Yerburgh
David Yerburgh 
The Darnalls
Timothy Flynn
James Aquilina
Lee Flanagan
The Ganeshtronauts
Mary Powys
Ruth Powys
George Butler
Mark Crowther
"Still in transit but awash in gratitude – what a privilege to share this time with all of you. Can't stop smiling!"
James Aquilina
Truckies
Ben Elliot
James Poulton 
Tartan Tusks
Garreth Wood
Nicola Wood
Team La Perla
Julia Hendler
Robert Brotherton
Miriam Hendler
Go Bananas
Jonathan Hewlett
Jane Hewlett 
You Tuk'in to Me?
Michael Kovacs
David White
Brandon Hollihan
Old Spice
Henry Brett
Alan O'Sullivan
Fiona James
The Tartan Trekkers
Poonam Gupta
Puneet Gupta 
Tuskers Trio
David Alexander
Rory Conwell
Nigel Miller
The Tuskateers
Nicolas Imrie
Hosham Ibrahim
Luca Innamorato
"

What an adventure. I am ready to do it all over again

"
Nicolas Imrie
Colonel Hathi
William O'Shea
Maeve Judge
Thomas Assheton 
Colerajas
Nicholas Coleridge
Georgia Coleridge
Sophie Coleridge
El Banditos
Waris Ahluwalia
Adam Haggiag
Simon Haggiag
Joshua Carter
Wacky Racers
Dominic Harvey 
Rosanagh Robertson 
Rosanagh Cottingham 
"

One of the great experiences of my life.

"
Dominic Harvey
Highlights from Travels to my Elephant
"I have tried to do my part to highlight how intertwined the future of our own species is with the health of the environments that we live in. I know that these issues can often feel overwhelming. But the process of conservation can also be something joyful."